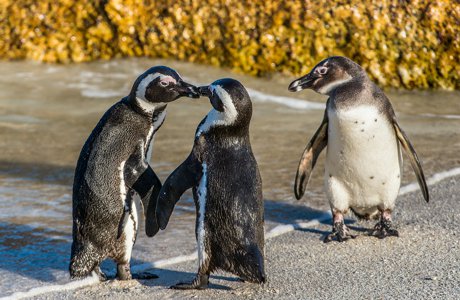 It's okay to be a bit wild on Bridgeland property. In fact those monkeying around are in good company. At The Calgary Zoo the world's animals are ready and willing to meet and greet new friends. A part of the local landscape since 1929, the zoo is rich with history with generations of passersby learning and loving the animals. Almost 1,000 critters call this piece of Calgary real estate home.
Animals are all about. An array of creatures great and small are scattered about the park. Habitats are thoughtfully created and maintained at the Bridgeland property zoo. Animal care is state of the art with spacious enclosures for roaming and enrichment activities for stimulation. In the Land of Lemurs crazy moments are the norm. Eurasia is just around the bend with tigers sauntering by and snow leopards leaping into the trees. Close by Destination Africa awaits with fierce lions and gentle giraffes. Folks love to waddle on into the Penguin Plunge for cool times.
Animal Antics Bring Smiles in the Calgary Real Estate Region
Daily activities teach all about the inhabitants of the Calgary Zoo. Watch red river hogs, black bears and whooping cranes indulge in tasty treats during Zoo Snacks. Special programs give an in depth glimpse into animal behaviors. Tiger and Grizzly Bear Training, Gorillas on the Line and Savannah Social are stimulating programs to attend. Special events are often on the calendar too. Fun times throughout the year include the Safari Brunch, Panda Breakfast and Blues and Brews celebration.
Hours to the Calgary Zoo are seasonal so check the website before heading over. Trips are easy to preplan by purchasing tickets ahead of time online. Download a copy of the zoo map to avoid friendly arguments over whose favorite animal to see first. Locals often choose to become members of the park. Members enjoy unlimited admission, discounts and other perks. Go to the zoo today and talk to the animals.